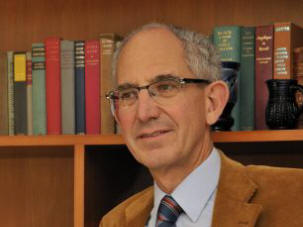 Dr. Ioannis M. Theologitis
Dr.-Ing. Ioannis M. Theologitis (born 1956), Founder and Principal of IMTe™, has been providing advisory and strategic consulting services to firms and international business families within a global context since 1987. At the same time, he has also served as a technical/economic consultant and project manager with particular emphasis on tourism, land/housing and restoration projects in Greece. As a result of his longstanding professional career working at senior levels, Dr. Theologitis offers excellent know-how and operates over an extensive global network of relationships in business and civil society. Dr. Theologitis leads a team equipped with outstanding expertise in technical and diverse business development functions. He is the Founder and Principal of IMTE Consulting Ltd. (IMTe™) and IMTa™ with core activities in international strategy/finance and land-housing/tourism development, respectively.
Dr. Theologitis has been active as publisher and author of various articles and publications for scientific journals such as "Insights from a Changing World". He also served as publishing coordinator and author of the introductory chapter of "The Essays of Warren Buffett Lessons for Corporate America" (Greek edition) by L.A. Cunningham. Dr. Theologitis has built up considerable international expertise, inter alia, by working on the compilation of numerous proprietary research and consulting projects on global socioeconomic change and evolution and in 2017 launched the online e-publication "The IMTe™ Reports". A generalist with a strong technical, managerial and consulting background, Ioannis M. Theologitis holds a Ph.D. degree from Queen Mary College, University of London, and a Master's degree in Civil Engineering, with studies in Germany, Greece and the UK.
As an active member of various cultural, economic and social organizations, Dr. Theologitis pursues his personal goals as a tireless promoter and initiator for the preservation of Greek culture. In addition to his native language, Greek, Dr. Theologitis speaks English and German fluently. He is married, has two children and lives in Athens and on Tinos island, Greece.