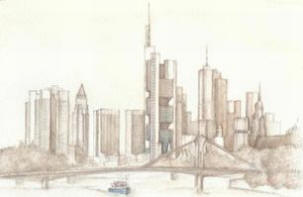 Frankfurt skyline

Project highlights:
◊ Establishment of and leading consultation for a unique transatlantic collaboration in financial services
◊ Implementation of valuable growth strategies for internationally active clients
◊ Preparation of numerous macroeconomic analyses/global trend evaluation studies
Links
◊ Hellenic Republic Asset Development Fund
◊ Pan-Hellenic Exporters Association
◊ Hellenic Statistical Authority (EL.STAT.)
◊ IOBE - Foundation For Economic & Industrial Research
◊ American Hellenic Chamber of Commerce
◊ British Hellenic Chamber of Commerce
Companies, entrepreneurial families, businesses and international organizations benefit from IMTe's in-depth technical expertise and experience in strategy and business development, predominantly in the financial services sector but also in other business areas. Examples of IMTE's areas of expertise include:
• Global financial strategies for international business entities and entrepreneurs
• Advisory services in strategy, structure and compliance related topics in an international framework
• Innovative approaches to new business models in the European financial services sector
• Project organization/management as coordinator and consultant, acting as a leading interface between investors, companies and financial services providers
• Project development based on new innovative business models and business start-ups
• In-house research with reference to global economic developments
• Greece as a potential business development region at the beginning of a new golden investment decade
IMTE's consulting services are linked to an international network of professionals specialized in the fields of tax, law and other auxiliary disciplines. Project development is at all times organized and coordinated centrally at IMTe™.